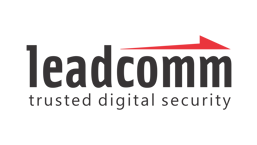 Agenda
All times Brasilia Standard Time
10:00 AM-11:15 AM
O maior medo não é a tecnologia, é o potencial de erro humano que pode expor sua organização a um ataque cibernético. A maioria dos CISOs concorda que um funcionário vítima de um esquema de phishing gera uma maior probabilidade de ser a causa de uma violação de segurança. A maioria também concorda que não será capaz de reduzir o nível de negligência dos funcionário em relação à segurança da informação. Como nos precaver contra o erro humano sem limitar a eficiência e a produtividade dos funcionários?
---
A very warm welcome and interesting speakers. I was very pleased to be among such a dynamic group.
Thoughtful discussion among experienced leaders regarding current challenges and complexities, and valuable exchange of pragmatic approaches and best practices. Well organized and facilitated.
I love the engaging format of the councils. Very high level discussions and never a sales pitch. The C-Vision staff members are amazing.
The process was very well organized by C-Vision. Perfect organization, honest and authentic speakers of high level.
A group very focused in bringing diversity to the discussion table
Intimate, immersive experiences provided by a group of individuals always available to support our needs. Fantastic organization and very high level executives. The promise was delivered!
C-vision's events combine relevant topics with a suitable audience. I found great value at my last attendance, and would definitely consider upcoming events.
C-Vision was really professional, responsive, listened, and are very thoughtful in their approach.  It showed from the information gathering stage, to the planning stage, and then with execution. I call them a 'boutique' company - because they are very high touch and truly care about the customer and end result, and most importantly, the relationship building and next steps after the event. They do not overbook their calendar and it shows with their customer service. Our speakers (Senior Exec VP level) were impressed with the format, and who they brought to the table.  We will be continuing to engage with them. I can't recommend them enough and with so many out there, it is hard to find the right fit!