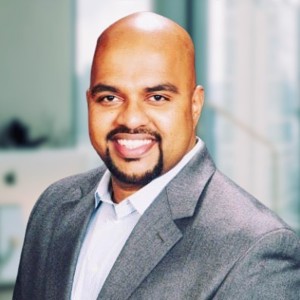 VJ Viswanathan
CEO
TORQE
Digital Transformation Council
Speaker
Digital Transformation Council - Big Bang 11/3/2021
VJ Viswanathan is a veteran global technology executive recognized and awarded for technology innovation, capability transformation and inclusive leadership. Most recently, VJ is the founding partner at CYFORIX, a global cybersecurity research, advisory & strategy firm delivering solutions to public and private sectors. He serves as the CEO at TORQE, a specialized due diligence, advisory and technology services firm delivering value through analytics and automation. VJ is also the co-host of ELEVATEINTEL, a podcast series at the nexus of technology, social and defense.

With over 25 years of Enterprise technology, Cyber Security, Privacy, Compliance and Risk Management experience, VJ has a detailed track record of designing, implementing and leading highly successful programs, products & services at multinational brands spanning CPG, Telecom, Media, Supply-chain & Finance segments.
As a strategic thought leader, VJ has delivered the first of its kind "Supply Chain Security" & "Omni-channel Risk management" frameworks. As a published author and featured keynote speaker at global industry events, he approaches disruptive digital paradigms with innovation, creativity and active collaboration with his key industry peers, national & international law enforcement and defense groups.

VJ is an active advisor, investor at select incubators & accelerators groups. As a strategic advisor to VC & PE firms, he specializes in developing market analysis, competitive product road map and guides in opportunity mapping. As a Board member and subject matter advisor to CEOs and Corporate directors, VJ evaluates and audits cyber security program for veracity and operational effectiveness.

VJ is passionate about animal rights and giving back to the technology & security industry. He has created a rescue & foster care group for large breed dogs. He is actively engaged with academic institutions and purpose driven professional groups like 'Minorities in Cyber security', where he serves as the Board member and chair of mentorship programs to develop the next generation talent through coaching and facilitating scholarships for cyber security education.