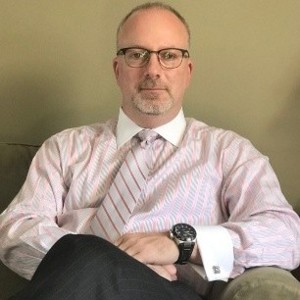 Eric Staffin
IHS Markit
Re:Con 2021
Speaker
Eric Staffin
---
Re:Con 2021 - The Future of Cyber Threat Intelligence
Eric has extensive leadership and practical C-suite experience working as a Chief Information Security Officer, Chief Risk Officer, and Risk Policy Committee Chair in regulated and non-regulated companies. He has a proven track record of building high-performance teams and partnering with both clients and colleagues to drive the recognition and treatment of franchise level strategic, cyber, privacy, operational, and regulatory compliance risks within interconnected global companies.
Eric currently serves as the Chief Information Security Officer (CISO) for IHS Markit (INFO), a $45 billion public company that is a global leader in information, analytics, and solutions for the major industries and markets that drive economies worldwide.  He is charged with driving the design, implementation and continuous improvement of a global cybersecurity program that supports innovation as an enabler of business and revenue growth establishes a stronger enterprise-wide posture that reduces risk, improves decision-making, and accelerates business priorities, and, cost-effectively mitigates and reduces the risk and impact of the client, market and regional disruptions caused by physical, technology and cybersecurity-related incidents. Previously, Eric held senior leadership team roles at S&P Global (Chief Risk Officer, S&P Global Market Intelligence) and Thomson Reuters (Chief Resiliency and Business Information Security Officer, Wealth Management), and senior product, operational, and risk management roles at Citibank and Bankers Trust.
Eric received his Bachelor of Arts degree in Economics from the University of Michigan and his Master's Degree in Business Administration in Finance and Management from New York University's Stern School of Business.  He is a co-Chair for the New York CISO Advisory Forum, holds the CISSP certification from (ISC)2, the FBCI (Fellow) certification from the Business Continuity Institute (BCI), and serves as a speaker, trainer, contributor, moderator, and panelist for (ISC)2, the BCI, DCRO, ISACA, and several New York metropolitan area business schools on topics including Operational Risk, Crisis & Incident Management, Data Privacy, Supply Chain Resiliency, and Cybersecurity and Business Resiliency Convergence.