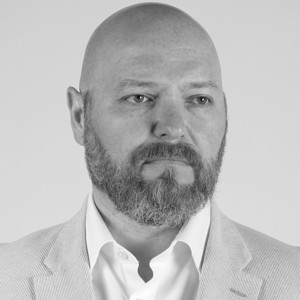 Igor Volovich
Cyber Strategy Partners
Re:Con 2021
Speaker
Igor Volovich
---
Re:Con 2021 - The Future of Cyber Threat Intelligence
Igor Volovich is the founder and chief strategist at Cyber Strategy Partners, a Washington, DC‐area cybersecurity leadership and strategy advisory practice focusing on enterprise risk management, cyber defense, governance, and compliance, and national critical infrastructure protection, serving large-scale multinationals, public sector agencies, and emerging segments such as Smart Cities, Internet‐of‐Things (IoT), Industrial-Internet-of-Things (IIoT), and Smart Grid.
Mr. Volovich has recently served as Senior Advisor, Enterprise Security Architecture and Strategy, Office of the CISO at the United States Postal Service, advising senior executive leadership on cyber risk management strategies, program development, capability maturity improvements, and governance and compliance for the Postal enterprise including IT and OT environments, creating and guiding transformative initiatives across the cybersecurity program.
Previously, Mr. Volovich served as the Chief Strategy Officer at Romad Cyber, an emerging-stage endpoint security startup, where he led product and market strategy efforts leading to two consecutive Security Shark Tank® wins for innovation and product strategy, and development of $30M in net-new enterprise business.
Mr. Volovich served as the Chief Information Security Officer (CISO) and Vice President of Global Information Security at Schneider Electric, a $32‐billion 185,000‐staff industrial automation and energy management multinational, leading the firm's information security functions in the Americas region. Prior to joining Schneider through a merger, Mr. Volovich served as the Chief Information Security Officer (CISO) and Vice President of Information Security and Cyber Risk Management of Invensys plc, a global $5B market leader in the fields of industrial process control, automation, and safety systems (ICS/DCS/SCADA).
Before entering private practice, Mr. Volovich served as a senior member of the Corporate Incident Response and Intrusion Detection Team at Microsoft's Trustworthy Computing (TwC) organization, where he was responsible for the architecture and management of security controls deployed in protection of Microsoft's global information assets, as well as internal investigations and incident response functions.
Additionally, Igor has volunteered as a STARS Mentor at MACH37 (mach37.com), the nation's first cyber-focused startup accelerator operated in partnership with Virginia's Center for Innovative Technology (cit.org) and CIT GAP Funds, advising founders and leaders of emerging cyber technology firms on product development, market positioning, and business strategy.
Mr. Volovich has worked with and advised some of the world's leading firms including United States Postal Service, Schneider Electric, Invensys, Microsoft, MSN, IBM, Altria/Philip Morris, Standard & Poors, AT&T Wireless, Freddie Mac, FINRA, Estée Lauder, US Department of Defense, US Department of Labor, British Telecom, Pep Boys, Toyota Financial, Aviva, Asurion, as well as tech startups such as Romad Cyber, TeraBeam Networks, eCharge, and LivingSocial.
Mr. Volovich holds the CISSP designation from ISC², Certified in Risk Controls (CRISC), Certified Information Security Manager (CISM), Certified Information Systems Auditor (CISA) designations from the Information systems Audit and Control Association (ISACA), and the Certified Information Privacy Professional (CIPP) certification from the International Association of Privacy Professionals (IAPP).
Mr. Volovich is a member of ISC², ISACA, InfraGard, NIST Cloud Forensics Working Group, US DHS ICS‐CERT, Alliance for Gray Market and Counterfeit Abatement (AGMA Global), and the Airborne Law Enforcement Association (ALEA). In addition to his professional work, Mr. Volovich volunteered as a Flight Officer with Virginia Airborne Search and Rescue Squad, serving the Northern Virginia and DC area communities, attaining the rank of Lieutenant, and serving as Chair of the Membership Committee and a Fundraising Committee member.