The nation's greatest financial leaders collaborate on current industry challenges and trends. Join an elite group of executives to develop, implement and capitalize on innovation through keynotes, fireside chats, panels and innovation roundtable engagements.  Leave equipped with the knowledge of a community as collaboration is our strongest asset.
Upcoming Events Including CFO
Join your peers in discussing
Invest Heavily in Digital Transformation
Data & Analytics
Diversity and Inclusion
Embracing Disruption
AI, RPA & Blockchain
Re-evaluate the Company Business Model
Accelerating Digitalization
Retaining Talent
Featured Visionaries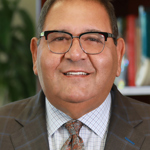 A very warm welcome and interesting speakers. I was very pleased to be among such a dynamic group.
I love the engaging format of the councils. Very high level discussions and never a sales pitch. The C-Vision staff members are amazing.
The process was very well organized by C-Vision. Perfect organization, honest and authentic speakers of high level.
A group very focused in bringing diversity to the discussion table
Intimate, immersive experiences provided by a group of individuals always available to support our needs. Fantastic organization and very high level executives. The promise was delivered!