The role of Chief Marketing Officer is more challenging than ever, in a world where tried-and-true tactics have an expiration and their replacements are difficult to pin down. The C-Vision CMO Summit provides insights that help marketers thrive in the age of the digital customer.
Upcoming Events Including CMO
Join your peers in discussing
Selling Your Vision Across the C-Suite
An Emphasis on Retention
A Marketing Advantage: Diversity & Inclusion
Drive Revenue Growth with a Re-defined Customer Engagement Strategy
Improving Brand Trust in Untrusting Times
The Growing Intersection Between Marketing Operations and Analytics
The Four Pillars of Big Data for the CMO
How to Earn a Seat on a Board
Featured Visionaries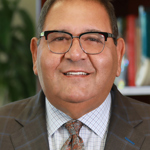 A very warm welcome and interesting speakers. I was very pleased to be among such a dynamic group.
I love the engaging format of the councils. Very high level discussions and never a sales pitch. The C-Vision staff members are amazing.
The process was very well organized by C-Vision. Perfect organization, honest and authentic speakers of high level.
A group very focused in bringing diversity to the discussion table
Intimate, immersive experiences provided by a group of individuals always available to support our needs. Fantastic organization and very high level executives. The promise was delivered!