CIOs and IT leaders need to exhibit adaptability and resilience, especially during times of disruption. Being forced to make extremely fast decisions with high levels of uncertainty requires the latest knowledge within the industry's latest technologies.
Upcoming CIO Only Events
Upcoming Events Including CIO
Join your peers in discussing
Navigating 3rd Party Risk
Filling the Talent Void
The Greatest Fears?
Technology Supply Chain
Being Effect... Securely
AI and ML: Using Emerging Technologies to Reinforce Security Defense Efforts
Path Management and Endpoint Protectiong
Data Security: Cloud Computing, Mobility and Regulations
Featured Visionaries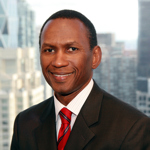 Larry Quinlan
Former Global CIO
Deloitte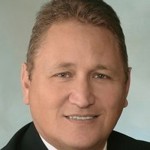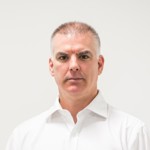 Matthew Copelin
CIO - UK/Europe
W. R. Berkley Corporation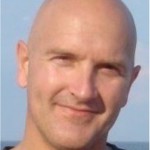 Gregory Ericson
Global CIO
Pontoon Solutions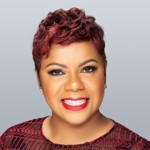 Deena Swatzie
SVP, Corporate Cyber Strategy Leader
Truist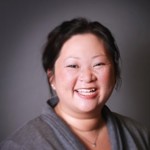 Tammylynne Jonas
Global CIO
Self Esteem Brands, LLC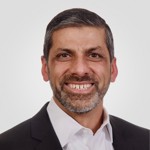 A very warm welcome and interesting speakers. I was very pleased to be among such a dynamic group.
Thoughtful discussion among experienced leaders regarding current challenges and complexities, and valuable exchange of pragmatic approaches and best practices. Well organized and facilitated.
I love the engaging format of the councils. Very high level discussions and never a sales pitch. The C-Vision staff members are amazing.
The process was very well organized by C-Vision. Perfect organization, honest and authentic speakers of high level.
A group very focused in bringing diversity to the discussion table
Intimate, immersive experiences provided by a group of individuals always available to support our needs. Fantastic organization and very high level executives. The promise was delivered!
C-vision's events combine relevant topics with a suitable audience. I found great value at my last attendance, and would definitely consider upcoming events.
C-Vision was really professional, responsive, listened, and are very thoughtful in their approach.  It showed from the information gathering stage, to the planning stage, and then with execution. I call them a 'boutique' company - because they are very high touch and truly care about the customer and end result, and most importantly, the relationship building and next steps after the event. They do not overbook their calendar and it shows with their customer service. Our speakers (Senior Exec VP level) were impressed with the format, and who they brought to the table.  We will be continuing to engage with them. I can't recommend them enough and with so many out there, it is hard to find the right fit!
"Having been deluged by a smorgasbord of "vendors" trying to get us to sponsor CISO events literally multiple times a week it was hard to cut through all the noise.  C-Vision laid out an articulate plan for us to be much more targeted, presented a stronger ROI and on top have come through with the Results they Promised.  They really have become an adjunct "team for hire" building trust with us all along the way.  There is no second guessing on this relationship and consistently over-deliver.  My kind of Partner."